"The Morning After" Featured in The Hollywood Reporter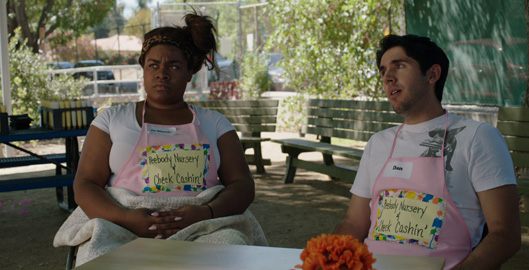 The Purge: The Morning After, a comedic sketch I shot for director Johnny Ray Gill, starring Daniel Rubiano and Da'Vine Joy Randolph is featured today at The Hollywood Reporter. Check out the article here, and check out the video below.


We went for a TV-esque, The Office/Parks & Recreation-inspired aesthetic, complete with a loose zoom and simple, straightforward lighting. We shot the entire project in just over half a day on the ALEXA with an Angenieux Optimo DP Rouge 30-80mm. Our small crew included 1st AC Mack Fisher, and the G&E duo of Jeff Wienckowski and David Furhmann.
Congrats team!
Colton Davie, Cinematographer