Dear Metis Creative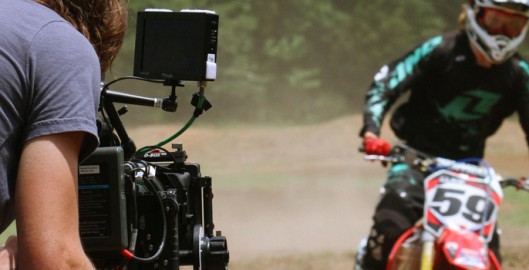 …please hire me.
But seriously,
I love story. In my mind, cinematography is primarily a storytelling craft. However, sometimes it's fun to shoot something that looks awesome just to show how awesome it looks.
I grew up riding bikes, racing motocross, and wishing I could skateboard. Today I race BMX, snowboard, and still take a few laps at the motocross track from time to time. I've always had a soft spot for extreme sports. In fact, editing motocross footage to music was what first introduced me to the idea of filmmaking.
When I got a chance to shoot a video for BPM Racing Engines last year, I was thrilled. It was like going back to my roots, but with the new knowledge built up by several years of experience. I was excited to see how my knowledge of traditional cinematography could be translated to an action sports video. The two day shoot was incredibly fun, and the end result was quite effective in getting people hyped about BPM's new location.
I'm proud of what we accomplished, but ever since then I've been trying to think of ways to improve for next time. It's tempting to find a visual gimmick, like slow motion, and rely on that to carry a piece. At the time we released the BPM video, aside from a couple of notable examples, there wasn't a whole lot of quality slow-motion motocross footage floating around. But we made a point to find ways to make the slow-motion extra special, like the shots of the handlebars dragging in the corners, or ways to contrast the slow motion, like the normal-speed 16mm footage riding alongside the bikes. The question for next time is, "how do we push the visuals further?" giving audiences a new visual experience or introducing them to the beauty of something they've never noticed before.
Last night I saw this video by Metis Creative:

And the bar has been raised. This is probably the most beautiful motocross footage I've seen. The location/track are gorgeous, the aerial shots are thrilling, and the mix of frame rates is mesmerizing. Seeing excellent work like this reminds me that as a cinematographer I cannot get lazy. There is always more to learn and always room to improve.
Big props to the guys at Metis Creative. I hope you enjoy the video as much as I did.
Sincerely,
Colton Davie, Cinematographer